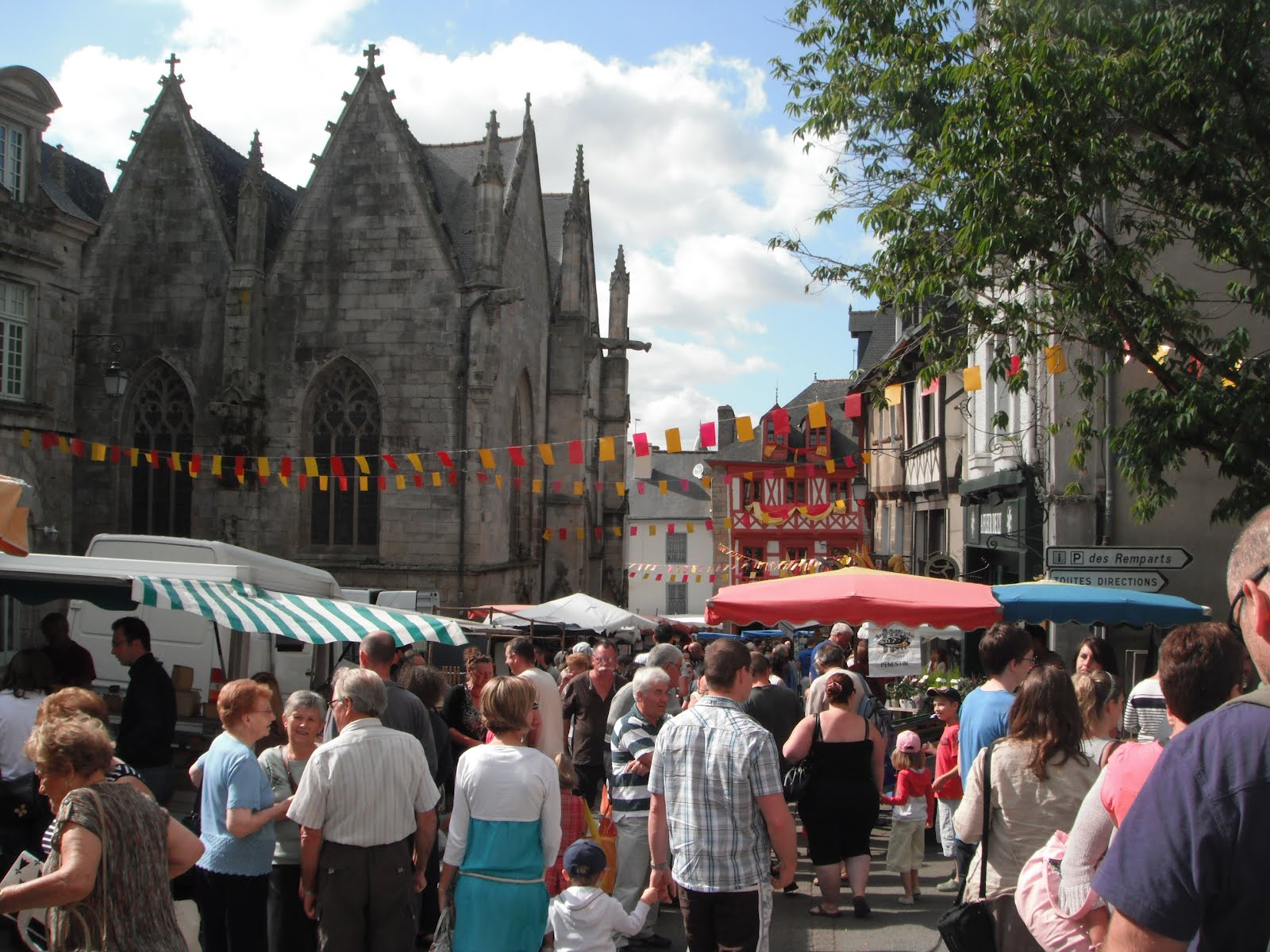 French Markets in our area – 2022
France is renowned for its popular community based activities and fetes which are organised all year round and most particularly during the summer months when weekly programmes of events attract both tourists and residents alike. Brittany is typical of all the other regions in France and being a rural region with a famous coastline, attracts many very popular annual events. Whilst many annual events were unfortunately cancelled in 2020 due to the Covid 19 pandemic, the French govt together with local organisations across France are planning on a return to normality in 2021 with a reinstatement of all events.
There are regular weekly markets in most of the local large towns in Brittany  – some of the best markets are listed below. You will also find many local villages and small towns also hold a weekly morning market. During the summer months you will also find most towns and villages will hold regular 'bric a brac' markets often at weekends which attract both locals and tourists searching for bargains. These sales are known as 'vide greniers' and attract lots of interest both from locals and tourists alike. If you want to meet new friends then visiting a French market is a great way to do so and experience the culture and customs of the area at the same time.
Combourg  [ Monday]
Dinard  [Tuesday]
St. Brieuc and Pontorson [Wednesday]
Dinan,Bazouges La Perouse and Trans la Foret [ Thursdays]
St. Malo and St. Servan  [ Friday]
Dol de Bretagne and Fougeres  [ Saturday]
Cancale  and Betton [Sunday]